Google Places
The Zest Marketplaces uses Google Places for the user location search. It determines the GPS coordinates of a searched location and checks which depot among the 15 regions are the closest to the buyer within a 10-km radius.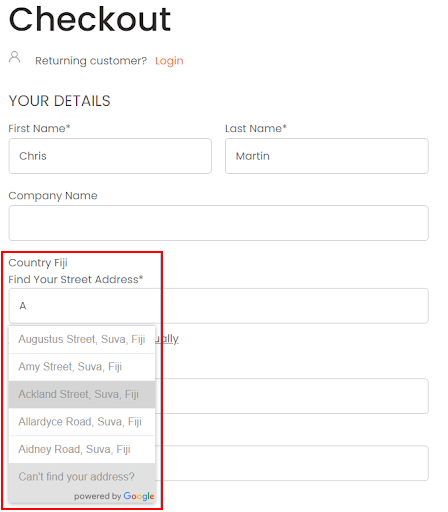 If the searched location is not available in Google Places, the user will manually enter their location.
If a user's searched location is not within the 10-km radius, they should contact their selected courier to arrange their delivery.