The Zeald website build process
We strongly believe that our number one goal as your website designer is to assist you as best we can in developing an extremely persuasive website. Hence, we made this Website Build Process.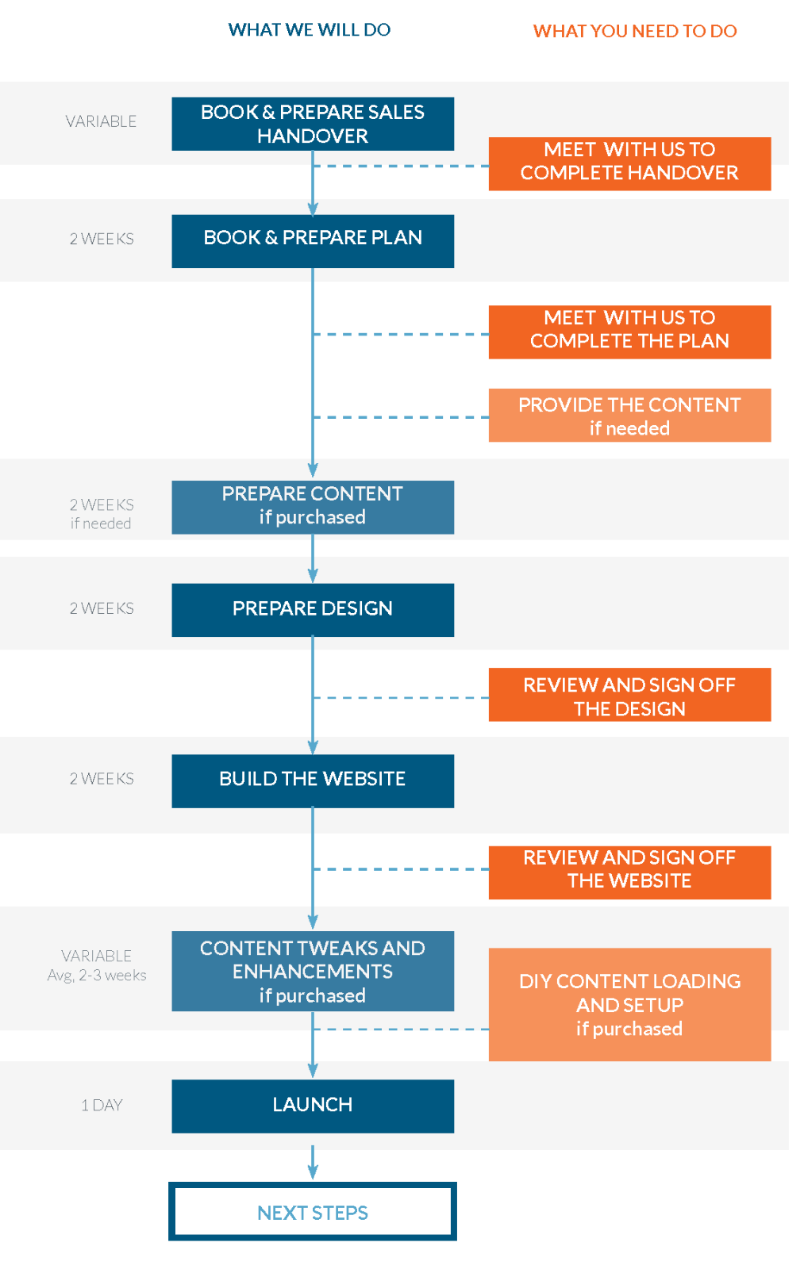 NOTE: To start the process, the sales handover needs to be completed before we can begin the build process. These times are ONLY indicative, and don't cover all contingencies, large, or complex projects, or bespoke / customisation projects. Contact us fro more accurate estimates for your specific project.
Most delays are caused by:
lack of availability for meetings
delays providing content
delays providing feedback and review